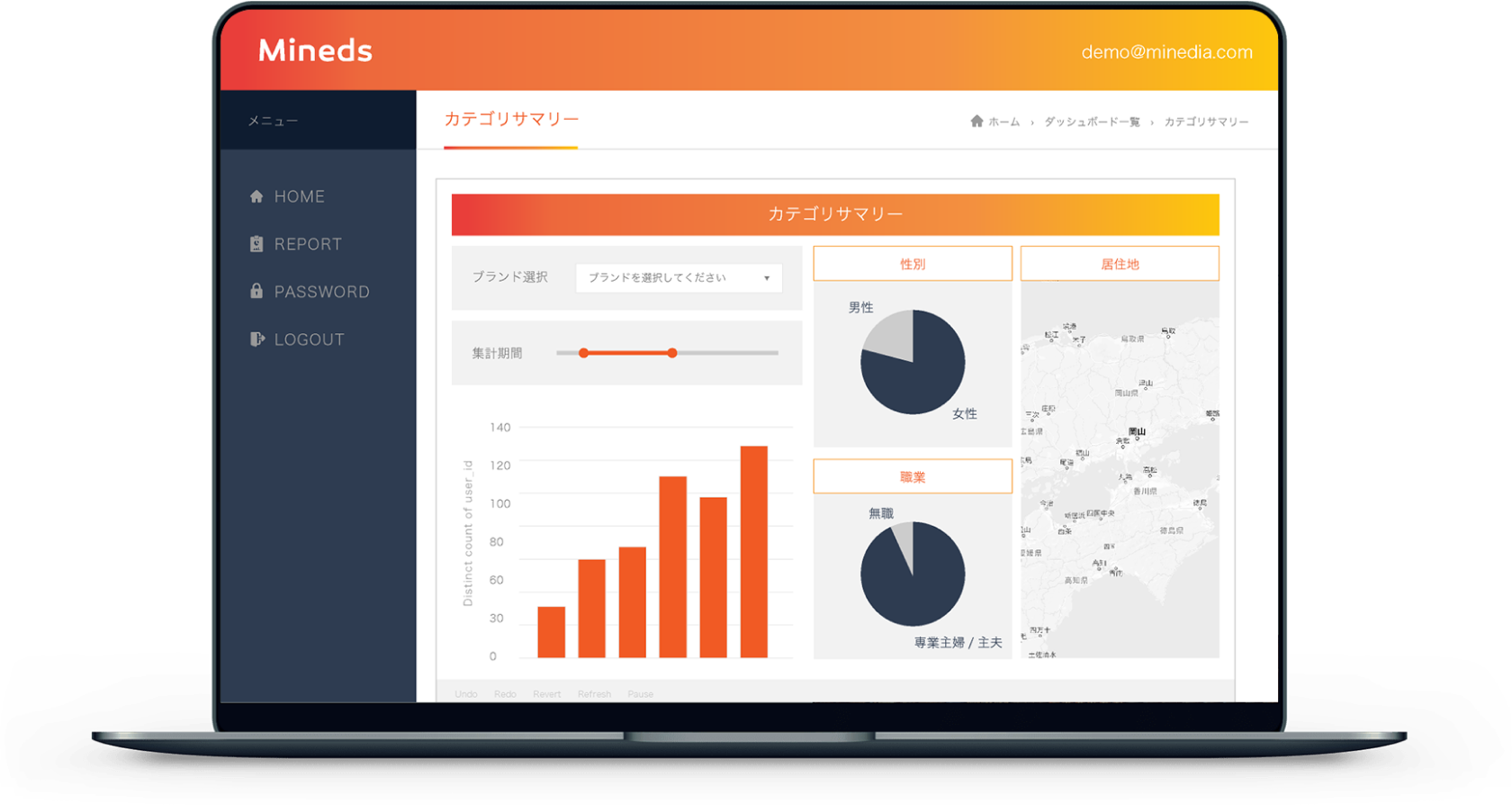 Ezaki Glico Co., Ltd.
Understanding the e-commerce market and the impact of the COVID-19 pandemic on that market
Glico had no source of data that could effectively depict the e-commerce market and the impact of the pandemic in the categories that they were strategically focusing on. Looking at four major e-commerce categories—Amazon, Rakuten Ichiba, Yahoo! Shopping, and LOHACO—we provided Glico with white paper—like, macro-level insights, including analysis of the market size of particular categories, trends, and buyer attributes.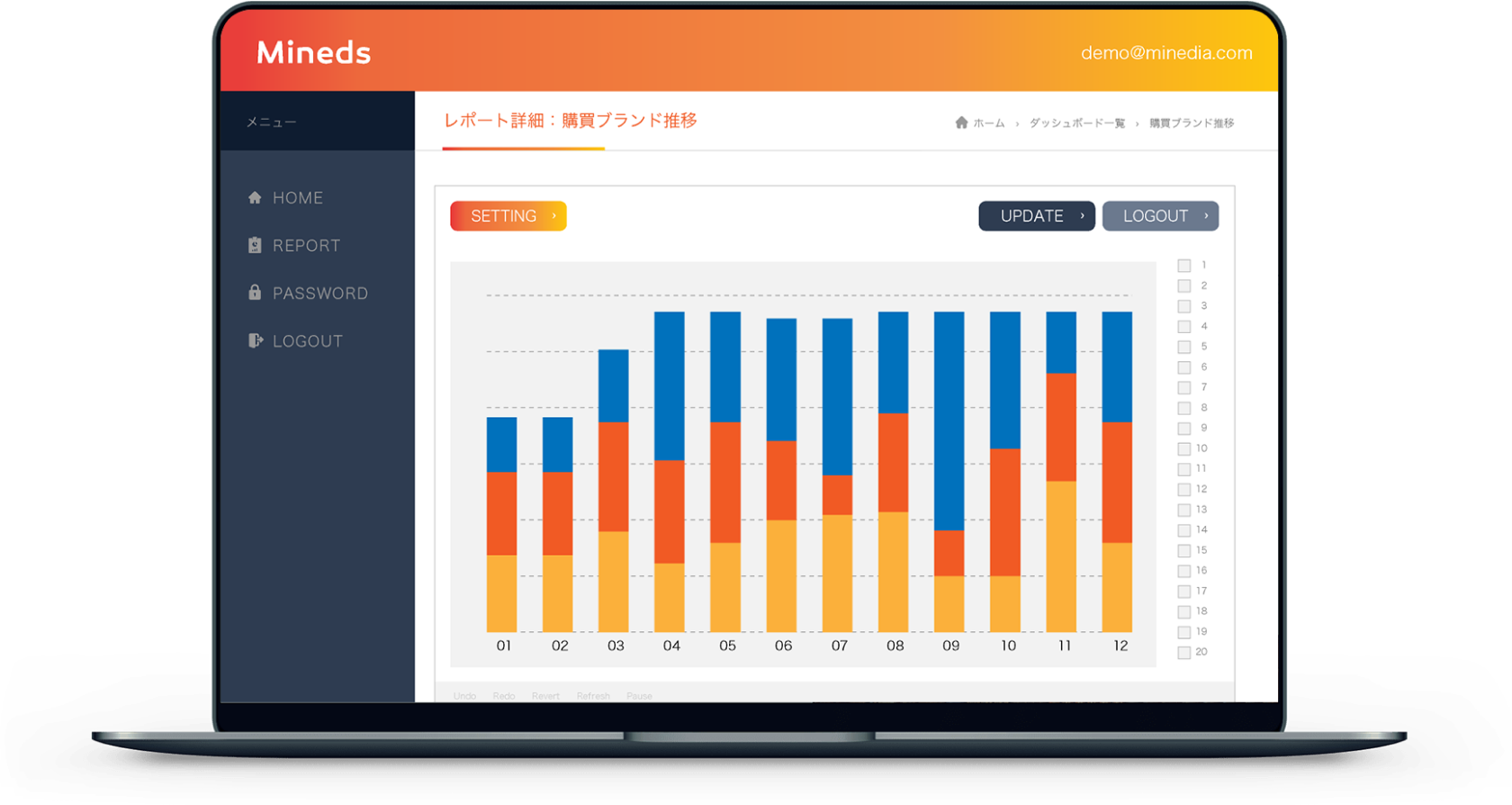 D2C brands
Analyzing the correlation between catalog-request data and the timing of purchases
We took on the challenge of analyzing the relationship between prior catalog requests and actual purchases. By reviewing email data, we were able to analyze customer behavior, such as requests for catalogs, at individual D2C sites as well as at major e-commerce sites. We analyzed the timing of catalog requests and requests for the catalogs of competing brands in order to conduct a funnel analysis of purchases.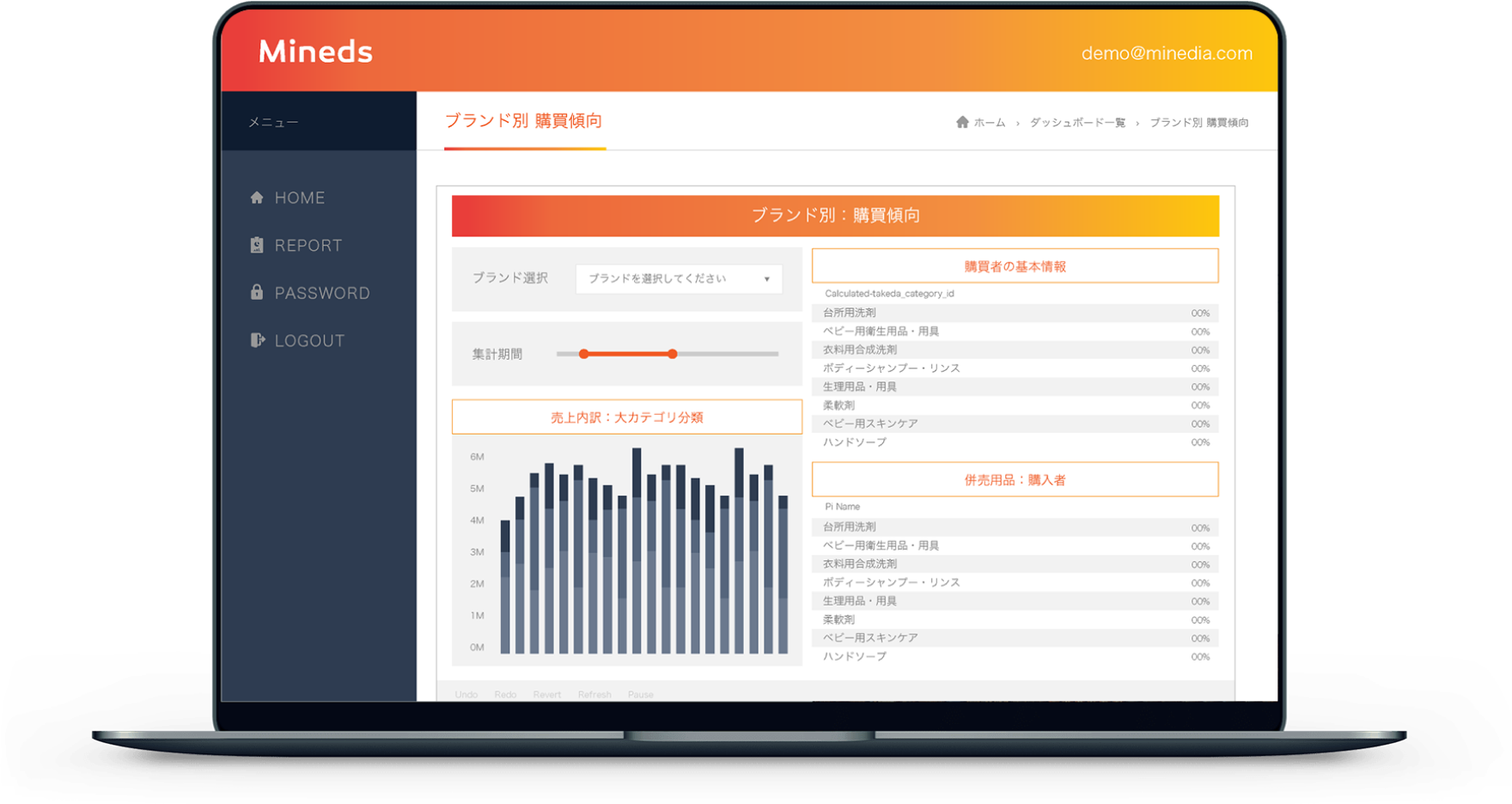 Analysis of vote data
Historical data on the purchasing behavior at EC sites with respect to specific products
Because we acquire data across e-commerce sites, we collect data on purchasing behavior for the entire e-commerce market on a per-user basis. We can analyze which products are being purchased by customers of a particular product and in what sequence. Viewing data across EC sites and categories enables you to discover new insights. Please note: We cannot provide data that is linked to personal information, so exactly what data we can provide is decided on a case-by-case basis.